by Moreno/Lyons Productions in association with
The Pan Am Museum Foundation
Air Tourism Begins in "Across The Pacific: Latin Laboratory"
The second episode of the new Pan Am documentary entitled "Latin Laboratory" is streaming on the website of Virginia Public Media, the "presenting" PBS station.
https://player.pbs.org/viralplayer/3043058025/
The third and last episode "Another Ocean" will be available online through PBS on June 5th.
ACROSS THE PACIFIC tells the story of a great milestone in aviation history: the 1935 crossing of the Pacific Ocean by a Pan American Airways flying boat known as the China Clipper. The documentary series recounts the development of this technological innovation – led by Pan Am's chief executive Juan Trippe, pilot Charles Lindbergh, airplane engineer Igor Sikorsky and radio engineer Hugo Leuteritz – with dramatic re-enactments, interviews with historians and biographers, and archival photographs, newsreel clips and film.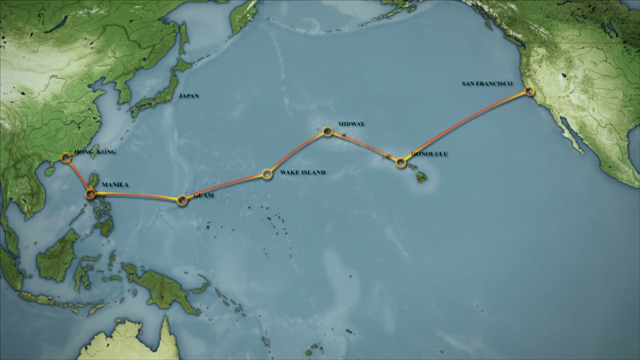 After June 18, 2020 the series will be available for rent and/or sale via download through iTunes.