by Moreno/Lyons Productions in association with
The Pan Am Museum Foundation
When the China Clipper took off for the first scheduled flight to Manila on November 22, 1935, it riveted the attention of people around the world. At that moment Pan Am vaulted to a commanding position and the world changed forever as a result. That's the story brought to life in "Across the Pacific." Newly unearthed archival motion pictures, photographs, and original sound recordings as well as stunning graphics, help bring this history back to life.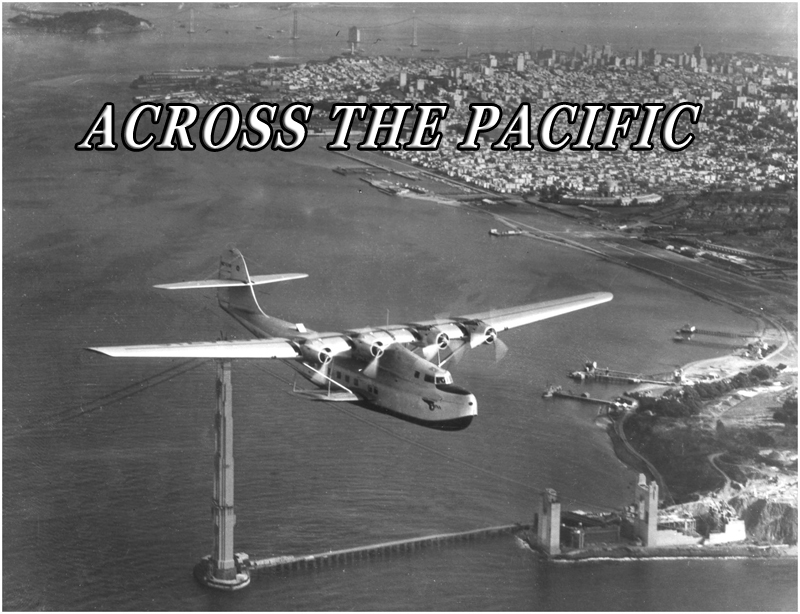 The film's four main characters – airline executive Juan Trippe, pilot Charles Lindbergh, airplane builder Igor Sikorsky and radio engineer Hugo Leuteritz – struggle to find a place in post-World War I aviation. Their struggles illuminate the challenges aviation pioneers faced in these early, uncertain days. After repeated setbacks, the four men join forces to build an airline to South America.
https://player.pbs.org/viralplayer/3042717572/
This is the first episode of the new Pan Am documentary entitled "Airborne"…
The two subsequent episodes ("Latin Laboratory" and "Another Ocean") will be available online through PBS on May 29th and June 5th, 2020 respectively. Read more about channel listings and the three one-hour episodes here.
"Across the Pacific" is the culmination of many years of hard work to honor the legacy, the history and the adventure of Pan Am.
After June 18, 2020 the series will be available for rent and/or sale via download through iTunes.