Today is Memorial Day. We wanted to share with you a brief two-time Emmy-winning video that has a great impact, especially today, no matter where you are in this world.  Stephen Clouse and Guy Noffsinger produced, edited, and put this together for The Freedom Alliance which supports our troops and their families through educational scholarships, recreational therapy, and activities that help injured heroes heal. To date, this video has received well over 15 million views, has been seen in Times Square multiple times, and has garnished two Emmy Awards in 2016.
'Just A Common Soldier', also known as 'A Soldier Died Today', is one of the most popular poems on the Internet. Written and published in 1987 by Canadian veteran and columnist A. Lawrence Vaincourt, it now appears in numerous anthologies, and on thousands of websites and on July 4, 2008, it was carved into a marble monument at West Point, US. Set to music by the author's son, composer Randy Vancourt, it has been released several times as a record, most recently on November 1st, 2013 by American singer Connie Francis.
"Larry" Vaincourt grew up in the Châteauguay Valley and was living in Deux-Montagnes when he wrote Just A Common Soldier. His wife, Doreen, still lives in the home where the couple raised five sons, including Randy, who lives in Toronto today and handles reprinting requests for the poem.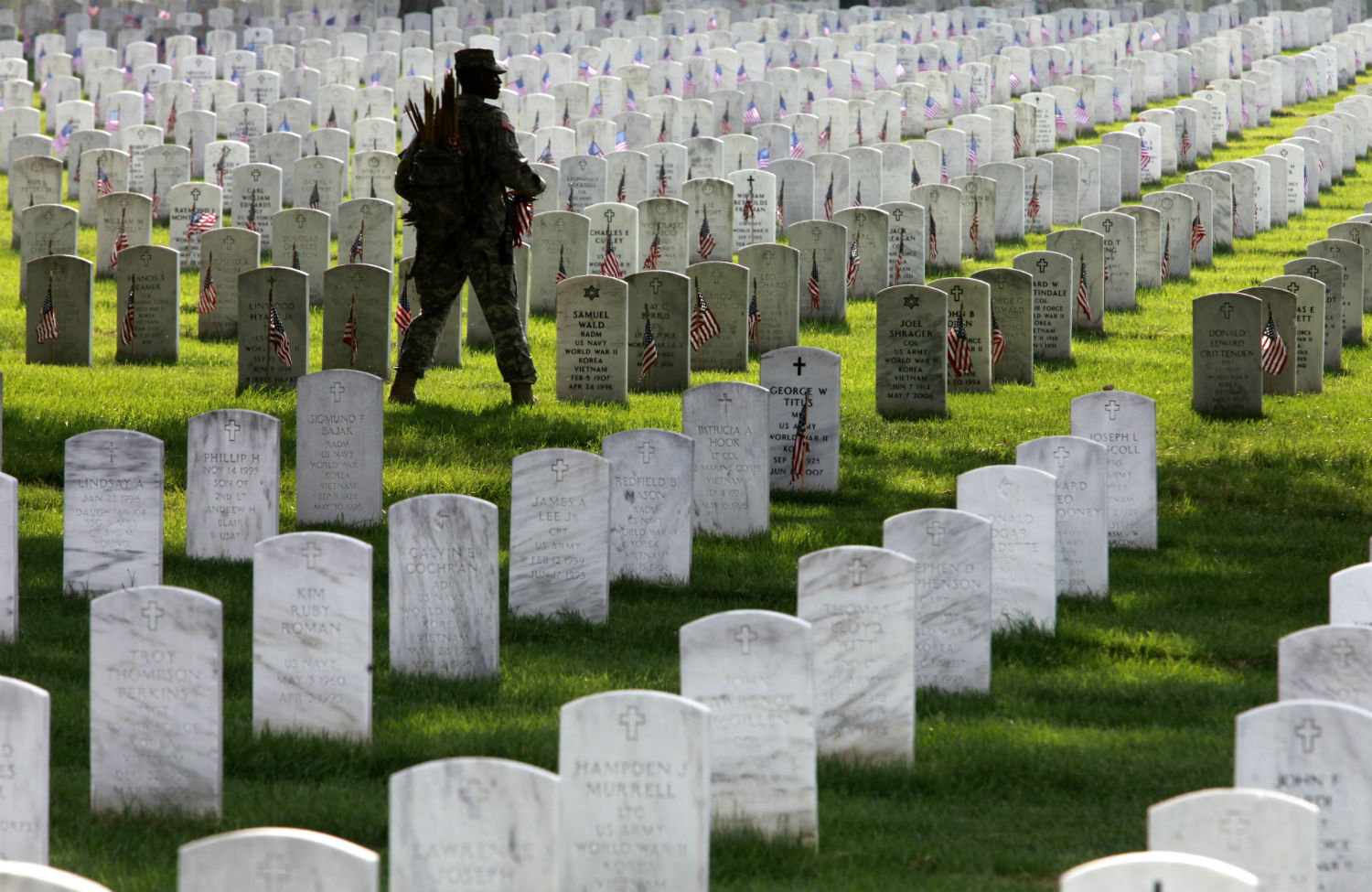 Vaincourt only started working as a columnist for the Watchman in 1983, which was the year he turned 60 and sold the last of the photo studios he had long operated in Pointe-Claire and Deux-Montagnes. In 2004, he won the Quebec Community Newspaper Association award for best column, for his humorous account of the long underwear he had worn during the Second World War, when he had served in England as an airplane mechanic with the Royal Canadian Air Force. Vaincourt also wrote a novel, which he finished a month before he died in 2009, and has yet to be published.
His son Randy says he wrote Just a Common Soldier at a time when some of his friends at the local Legion in Deux-Montagnes had started to die: "His circle of friends had started to get smaller and smaller, and these were just ordinary soldiers like him, and he thought about how little the public knew about all these ordinary men and women who had served."
Shortly after he had written the poem, he sent an item on a whim to Ann Landers titled the Tissue Issue, about the proper way to place a roll of toilet paper — with the paper rolling out over the top of the roll, or out from under the bottom? Landers never published the item, but it sparked an ongoing personal correspondence and friendship. In 1991, Vaincourt was about to publish Rhymes and Reflections, the first of three books of his columns and poems, when he asked Landers for an endorsement for the book jacket — and she said yes. Vaincourt sent her a copy of the book, and it was while reading it that she came across Just a Common Soldier.
No matter where you are today, remember those fallen heroes that gave the ultimate sacrifice so that you could live a better life. Please share this video with your friends and family, especially on a day like today.
.
.
.
.
.
.
.
.
.
.
..